Joanna Rosholm, '06, B.A. in Communication Studies – School of Communication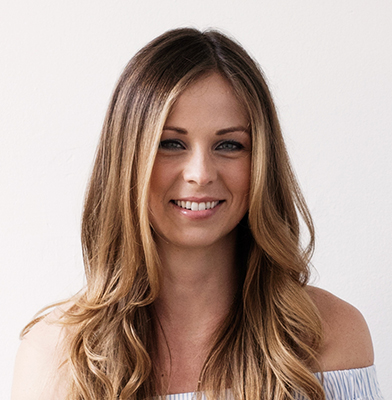 Joanna Rosholm has more than a decade of high-level experience in providing strategic communication and marketing skills to government, tech, non-profit, consumer product and entertainment/media industries. Serving for seven years at The White House, first for President Barack Obama as a spokesperson, and later as Michelle Obama's Press Secretary and Deputy Communications Director, she skillfully built robust and adaptive strategic communication plans which gained national headlines and brought robust global attention and providing measurable results to the First Lady's many initiatives, while adeptly building content partnerships and capitalizing on social media virality. Joanna's skills showcase her abilities for strategic problem solving along with her intuitive ability to create authentic, relevant moments that speak to her audiences. Following her White House service, she served as Deputy Head of Global Brand Strategy for Snapchat, coordinating brand messages across more than 14 global markets in North America, Europe and Latin America, among others. In 2020, she co-founded communications firm Original Strategies with two fellow former White house staffers in New York, NY. Together they bring decades of experience and specialize in building and driving meaningful impact strategies for major corporations, as citizens continue to expect more from private sector industries and its leaders.
Congratulate this Alumni
Q&A with Joanna Rosholm
We asked this year's winners about their experiences at Chapman and what advice they have for current students.
Who was the most influential person for you at Chapman? Why?
Dr. Kevin Jones. He taught a political communications course that set me on a path that eventually led me to the White House!
If you could go back and experience one moment from your time at Chapman, what would it be? Is there anything that you would do differently?
There are so many moments from Chapman Radio I would love to relive… when the Cold War Kids performed, when we opened the new studio in Henley, when we launched the Roller Disco fundraiser, when we convinced the Dean to allow credit for a Chapman Radio workshop!
What were the most challenging social issues in our country/world that you faced as a young college student? What was your perspective or how did you get involved? Have your opinions on these issues changed or stayed the same? Give an example…
At the time, the country was considering an array of Democratic presidential candidates, including Barack Obama and Hillary Clinton. It was exciting to imagine a Black man or a woman in that role. I never would have dreamed that one day, I would be briefing one of them in the Oval Office.
What do you wish you knew at the time of your graduation (about life, careers, family, best place for tacos, etc.) that you know now? What advice can you give to the students and/or recent graduates of today?
I wish I knew how valuable internships are, and that I had done more of them. You rarely get the opportunity to explore different careers and give them a test drive once you're out of school.
How did Chapman prepare you for your career? How did your experience prepare you for the real world?
Once I took Dr. Jones's political communications class, I knew I wanted to work in something related. Chapman allowed me to craft an independent study course to learn more about political communications, and I was able to audit a U.S. government class to brush up on our three branches.